Playing The Novelist During My Own Writer's Block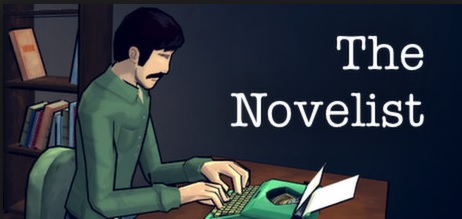 The indie video game, The Novelist made me reflect a bit on my own writer's block and obsession over my work.
A quick sypnosis of The Novelist video game from Wikipedia: "Novelist Dan Kaplan has decided to take his family on vacation in the hopes of not only reconnecting with them, but also defeating his crippling writer's block."
Writer's block was hitting me hard and I desperately wanted to write something, but ideas were just not coming.
Originally I was going to play The Novelist in hopes that playing a game about a writer, would make me want to write. It's a crazy thought I know, but in a way it worked because here I am now…writing.
While playing the game, it made me realize that I have been obsessing over my work for so many months that I haven't stopped to play a video game in quite some time.  And I love video games, so why was I barely partaking in a hobby that I love?
So perhaps this small bout of writer's block was just my mind telling me I needed to take a break.  After all, we all need to unwind from time to time to keep our minds and ideas fresh.
I'm sure you're wonderful what my verdict is on the game, The Novelist.  Well, I'm not writing on here today to post a review.  I actually am not much of a game reviewer anymore, even though I use to do it more in the past.  I can say though, that I enjoyed the game.  It only took me about 2 hours to get through it, but it was exactly what I needed at the time.  So I am satisfied.
It felt good to turn a video game on again.  After all, it is truly a hobby that I enjoy next to reading.  I think it is important to get away from your work, no matter how desperate you are to get things done, and just relax.  I seem to often beat myself up for taking a break. "But I haven't finished my novel yet. I still have things to get done.  I have to schedule and coordinate this and that before the end of the week."   
Don't do this to yourself.  Take a break once in awhile.  Enjoy someone else's work whether it be a movie, book, or video game and relax.
Then after giving yourself plenty of time to unwind and clear your head…get back to work.
What game are you currently playing?