I created many versions of my illustrations before the official release of my coloring book, Cats in Space: A Coloring Book for Kids.
The page I am offering here for free was the first draft of one of my pages from the book. Because I felt my space pirate cat illustration deviated a bit from the simple nature of all the other pages in the book, I updated the page in the published version to a more simplistic version.
Here you have the original coloring page, which is more detailed than the one you'll find in the book.
This downloads as a PDF page for 8.5 x 11inch paper.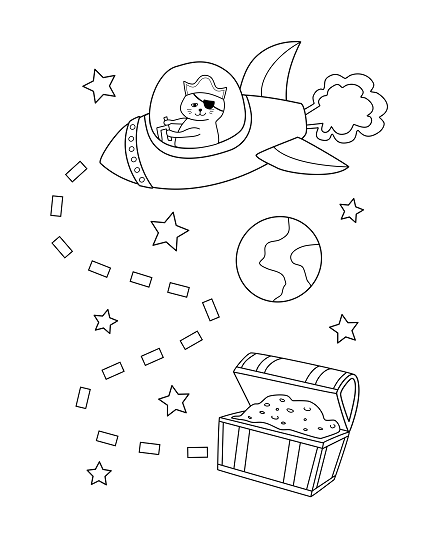 If you'd like more pages of Cats in Space, head over to Amazon.com where you can purchase the coloring book!