About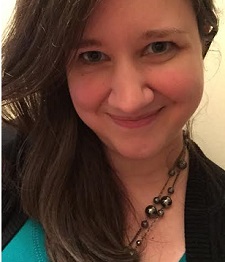 Ever since I could read, I have wanted to write stories. Though I do not have a huge backlog of novels out yet, I have several projects currently in progress.
I have four pieces of written work published on Amazon, 100 Science Fiction and Fantasy Writing Prompts, 100 Zombie Writing Prompts, 500 Science Fiction and Fantasy Writing Prompts, and my short story The Infected Manuscript. I wrote the prompts books because I always had an abundance of ideas, just not enough time to write all the stories myself. I wanted to share ideas with others so they could write their own version of the story.
Writing isn't the only thing I enjoy doing. I also spend a lot of time doing artwork. Most of my work is either vector images or pixel art. Some of my work includes tshirt design, wedding and baby shower invites, and my coloring book Cats in Space.
My Writing Portfolio:
My Artist Portfolio
To contact me, please e-mail at contact [at] jmwenzel [dot] com.   I'd love to chat with you!