Gamer Wedding Stationary Project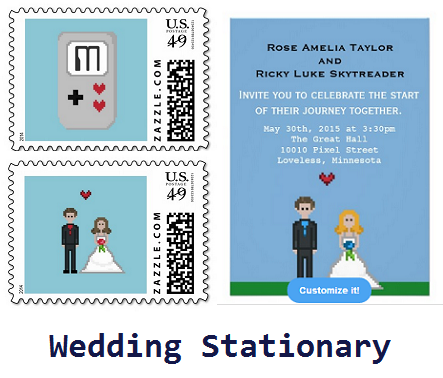 I am starting to get back into art and design, and have been dabbling into pixel art.  Pictured to the left are some of my latest creations.  As I am getting married in the coming year, I was inspired to combine my love for video games with wedding designs.
To view my entire wedding collection, visit my WenArts Wedding page on Zazzle.  There isn't a whole lot there, but more will be coming soon!
You can view my Zazzle Profile Here.