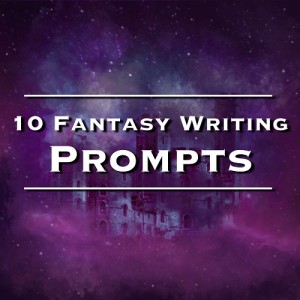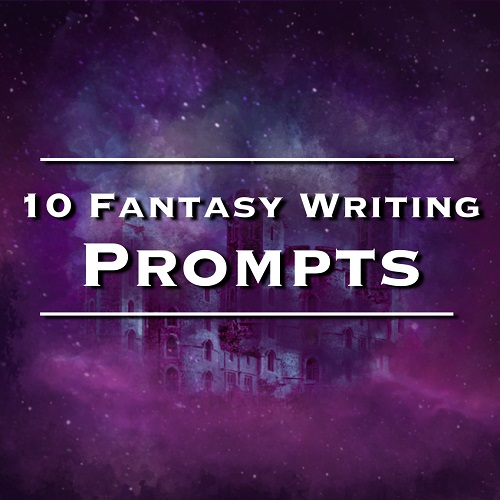 Keep your writing sharp by writing every single day. If you're stuck on what to write, writing prompts are a great way to get inspired. Use these prompts any way you'd like, from flash fiction to a full-length novel. Here is a list of 10 creative fantasy writing prompts to work with. Also, check out my other blog post: 10 Science Fiction Writing Prompts.
1. She carried a song in her heart, only to be heard when the world was at peace. If sung, the listener would live forever. But until then, the songstress sang of nothing but heartache. To what lengths do people go, to get the songstress to sing the song of eternal life?
2. The leaves on the tree turn every color of the rainbow. The touch of the bark feels warm and comforting. I do my very best to hide the tree from my neighbors. There is something special about it…I just know it.
3. She was given an opportunity to change one event in history. What event does she choose? How does it ultimately affect her life?
4. The tall rock blinked with glowing eyes in the darkness. More mesmerized than afraid, the lone traveler stood and waited for the rock to speak.
5. Write about a game of chess. Every move you make sends you and your opponent to a different world. Once the game ends with a checkmate, you both are stuck in the last world you traveled to. Is there a way back home?
6. The sword he wielded was said to be able to cut through anything. One day, he discovers a material his sword could not cut through. What was it?
7. The shapeshifter followed the circus and performed his famous act for large crowds every night. He could shapeshift into any creature, person, or object that was requested. One night during his act, someone made an impossible request. What made it impossible for him to shapeshift this one time?
8. The only way to rid of his black magic was to have wizards of light absorb his powers. Absorbing his powers would not only cancel out their magic, but also increased their risk of turning evil. How do they combat this powerful foe?
9. A job board at the local inn is looking for skilled warriors to hunt down a beast that is burning down cities. You take the job with six others, but quickly find yourself in a predicament. The job board had lied. The beast has the power of ice and your group was only prepared for fire. What happens next?
10. Write about a children's storybook that has the power to randomly generate a new story every night. Where does the power come from? Is this book rare or common?

For more writing prompts, check out my latest eBooks:
100 Science Fiction and Fantasy Writing Prompts and 500 Science Fiction and Fantasy Writing Prompts on Amazon Kindle.