10 Science Fiction Writing Prompts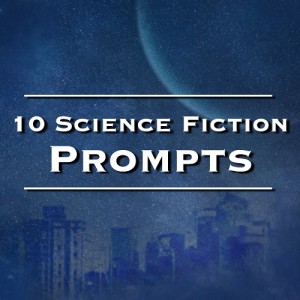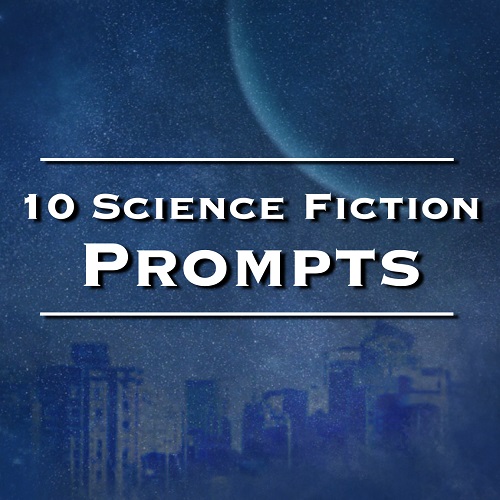 Use writing prompts to exercise your writing! It is important to write every single day. You can use these writing prompts however you'd like.
1. Write about the first theme park created and funded by aliens from another planet.
2. A humane society has an opportunity to adopt many pets out, which would be a huge help to the shelter. However, the people who want to adopt the pets are from another planet. Being so desperate to find the pets a home, the shelter decides to do a home interview with the potential adopters.  Write about what happens next.
3. Write about the difficulties and trials of long-distance relationships of couples that find each other on an intergalactic dating website.
4. The elevator would never stop at the 14th floor. Some claimed a wormhole had exposed itself on the other side of the door. Write about the day the elevator breaks down, and the only way out is to exit to floor 14.
5. A popular website crashes for days with no explanation why. When it finally goes up again, every person that was refreshing the site the second it goes back up loses consciousness.  What happened?
6. These custom contact lenses allow the user to see the world in a more positive light. Frowns turn to smiles. Cloudy skies turn to sunshine. Since everyone's version of happiness is slightly different, their desires are submitted into an algorithm before construction. How does this impact society?
7. You start to notice that your neighbor's garbage is getting increasingly stranger. The night before the garbage is taken, you decide to investigate.
8. A man decides to make a grand proposal to his girlfriend by sending a lit message in the sky. But the wrong person from beyond the stars gets the message.
9. The first Olympics in space are about to begin.
10. Most planets have a simple permission clearance code for landing in order to enter. This planet requires a series of odd rituals that are scientifically proven to expose the intent in one's heart.

For more writing prompts, check out my latest eBooks:
100 Science Fiction and Fantasy Writing Prompts and 500 Science Fiction and Fantasy Writing Prompts on Amazon Kindle.