Baby Book Upcoming Release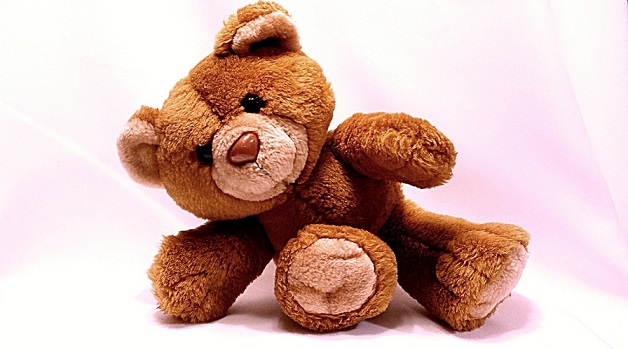 About thirteen years ago I wrote a baby book in my children's illustration class in high school.  I wrote it for my nephew, who wasn't yet born.  I didn't know at the time what I was getting into.  After writing the book, my teacher asked me if I ever considered getting the book published beyond just the self-publishing our class was doing.  I shook my head, never once giving it a thought.
As my friends and family continued to have children, the book kept coming up in the back of my mind.
I kept wishing I had the book ready to give out to people.
There were a couple of things that kept the book from happening
1. I knew the art just wasn't right.
I spent maybe a week on the original art.  After all, it was just a project for school.  I never originally intended for it to be published for an audience.  I did the whole book in colored pencil.  There are a few pages in there I still think are cute, but most of the drawings are just not what I ever would publish.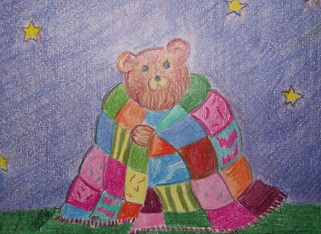 (Original art)
2. How would I publish the book?
13 years ago, there really was no such thing as cost effectively self publishing a book.  Sure it was possible, but it was risky, especially with someone who was heading to college.  I didn't have the money to risk printing 500 or 1,000 copies of a hardcover book I couldn't get people to buy.  Print on demand didn't exist.
For a long time I forgot about the book too.
Not anymore.
Collaborating with my sister for the art, and adjusting the manuscript slightly, this book is actually going to be released for everyone to read.
I would love to give more information out on this project.  Any marketer (especially for books and video games) will tell you not to keep your projects secret.  They'll say, "You have a bigger chance to be noticed if you talk all about your project as it progresses."
And despite being a marketer myself, I am going to go against that rule for this story.  I held this book in for 13 years, with only a few family members seeing it.  I can wait another few months.
Once we have a set of artwork completed, I will release the images and give more information on the story.
In the mean time, if you are a book reviewer that wants to be first in line for a copy, you can fill out the form on this page.
If you're not a reviewer but want to be the first to know any updates, you can contact me directly at
contact [at] jmwenzel [dot] com and I will be sure to send you an email once I have more info.
Update: First look for the art can be seen on this post.
What was your favorite picture book as a kid?