New Release – Cats in Space: A Coloring Book for Kids
Though I have been hard at work on my latest project, I regretfully didn't speak much about it until its release.
Going off course from writing, I decided to publish a coloring book combining my love for cats and outer space. When you put them together in a coloring book form you get, Cats in Space: A Coloring Book for Kids.
Here is the cover of the final front cover of the book: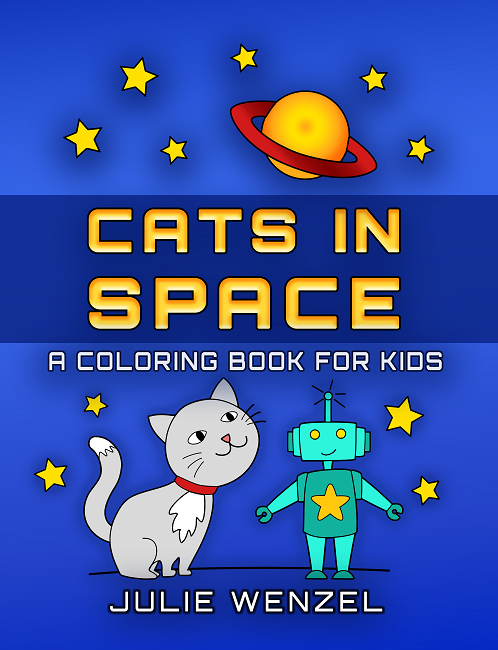 As someone who enjoys art in addition to writing (I have my own Zazzle design store and also have made my own covers thus far) it is only natural for me to take a break from one to do the other.
All of the designs were done in a vector program and then formatted for publication.
Here are a couple of pages from the book: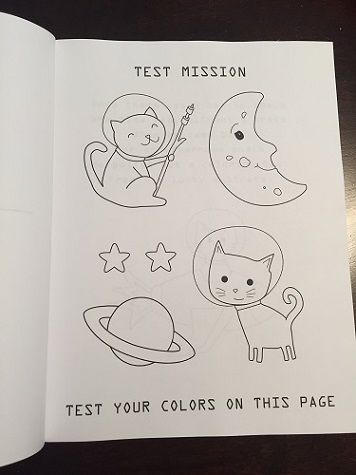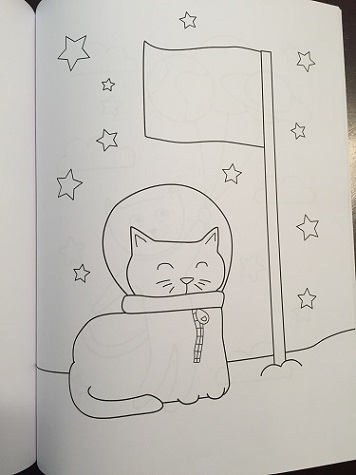 The beginning of the book has a test page for you to test your colors. There you can decide if color pencils, crayons, or other art mediums work best for you. The next page has a short little poem I wrote to kick off the rest of the book.
Each page is one sided so you can rip out the pages if you wish and hang them.
The first coloring page I ever made was for a Renaissance Festival contest. Despite me having fun making a coloring book page, I swore I would never make another coloring book page again.
Well never say never.
I never thought I'd make a book like this, but I am so happy I have. You just never know what turn your life will take or what will inspire you.
I had a lot of fun making this coloring book. I enjoyed working on it and sending my works in progress to family members. But the best feeling of all was to see my daughter's eyes light up when she'd see a new page. She's not quite ready to color yet, but when she is I think this may be one of her first coloring books.
As for future projects in the works, I am wrapping up previous projects now which includes a young reader children's book and a baby book. These books have taken longer than anticipated, but they are next on my priority list. Yes, this deviates from my latest zombie releases, but I can't help but be a multi-genre author. It's in my blood.
You can get Cats in Space on Amazon.com.
If you have any questions about the book, please feel free to contact me!