Gamer Gender Reveal Party Invites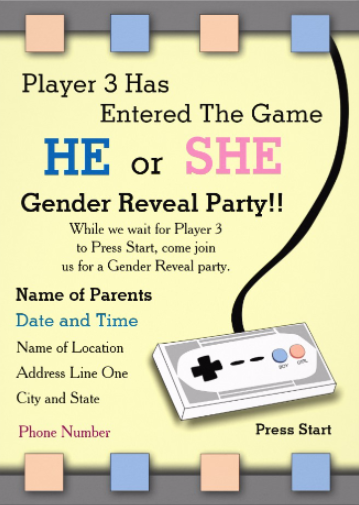 These gender reveal party invites feature a controller with "Boy" and "Girl" buttons.
These invites would be great for any gamer out there having a baby.  Any of the text can be customized, so the invite does not have to say, "Gender Reveal Party!"
This design also comes with matching stamps.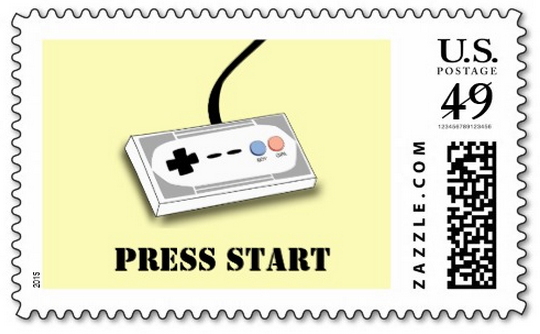 Sadly the stamps cannot be customized.  I think it has something to do with getting approved for the postal service first, before even being able to put them up for sale.
I started by making the design yellow because I wanted to make a neutral tone baby invite.  It ended up being a gender reveal party though, so I added the pink and blues to it later.  Of course I believe any gender can love pink or blues,  as girls can like blue and boys can like pink.  This is just one design, and I plan to make many more.
If you have a custom design you'd like me to make for you, I would be happy to discuss further.  I have only begun to scratch the surface of design ideas I have, and would love to have more practice.
Have any crazy gender reveal party stories?  What did you do at a gender reveal party?  Balloons?  Cakes?  
Share your stories below!