Fun Christmas Stamp Designs

I've been a bit behind on working on art lately, but I uploaded a few stamp designs for the Christmas season.  Two of the designs (the Santa Claus and Christmas Tree) are geek inspired, made as pixel art.  You can buy any of these stamps through my Zazzle.com store.
I do order my own designs on Zazzle because I tend to make art that is inspired by things I personally like.  I ordered the T-Shirt, "Game Over? Not As Long As I'm With My Player 2" and my tuxedo cat mug inspired by my own cat.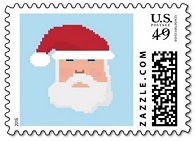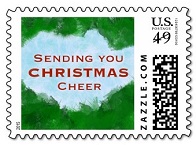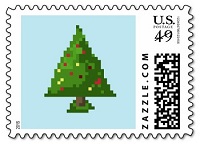 Fun fact: The Christmas Tree design was actually part of a drawing I made a year ago that I used for my own personal holiday Christmas cards.  This holiday card had pixel versions of my husband and I, along with our pets.  I wanted to make the Christmas tree available to others, so I started by making it available as a holiday stamp.
I want to wish all of you a wonderful Holiday season.  I hope it brings you joy, love, and peace.
Merry Christmas.