Cats in Space: A Coloring Book for Kids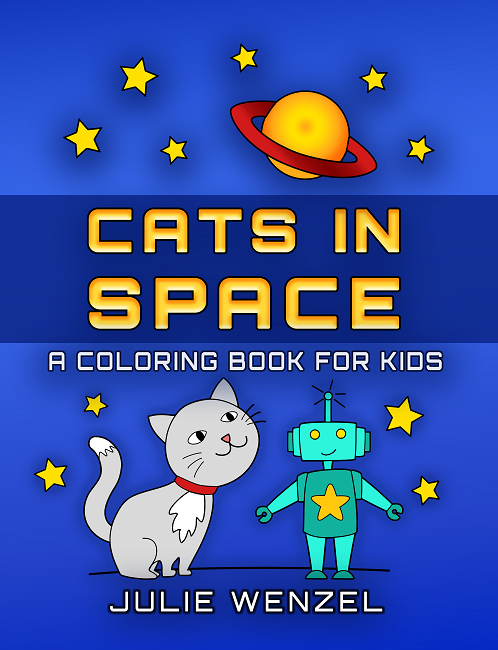 Cats in Space is a coloring book of silly cats to make you smile. Dancing cats. Cats in UFOs. Astronaut cats. Cats floating in space.
This book is for young kids ages approximately 4 and up.
Most pages are simple in design – some pages have added detail for those who love to color smaller areas.
Contains 30 Coloring Pages with spaceships, rockets, planets, and more (Every page features a cat or two)
All Pages Printed On One Side – Display Your Work!
Great for both boys and girls!