Cats in Space Coloring Book Colored Pages
It's been a couple of months now since the release of my coloring book Cats in Space. I had a lot of fun making this coloring book, which was done digitally in a vector program.
I spent some time coloring in pages with different art mediums: colored pencils, crayons, and fine tip washable markers. All work very well for this book. So far, I have not had any bleed through on the pages using markers.
Here are some progress pictures of me coloring in my cheeseburger rocket cat with colored pencils: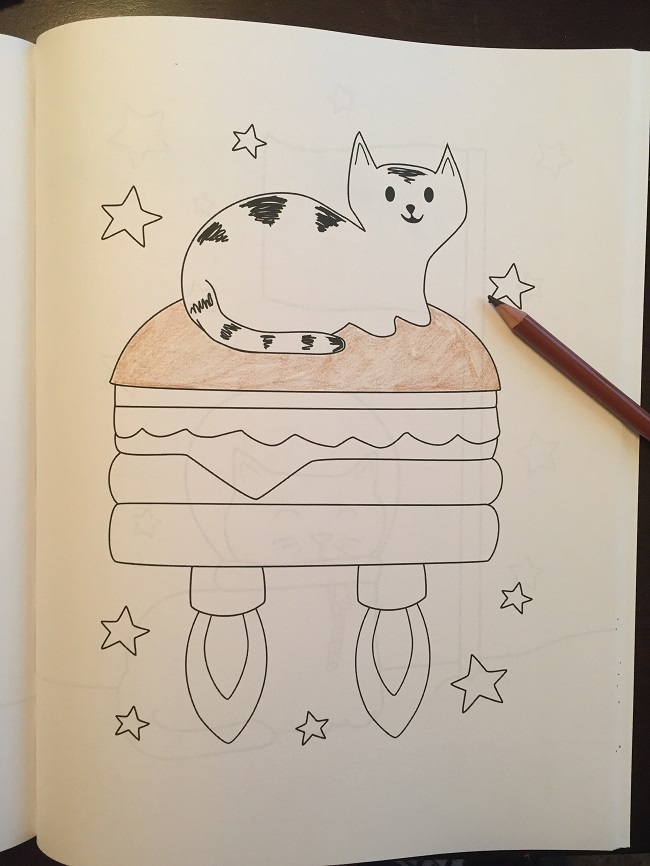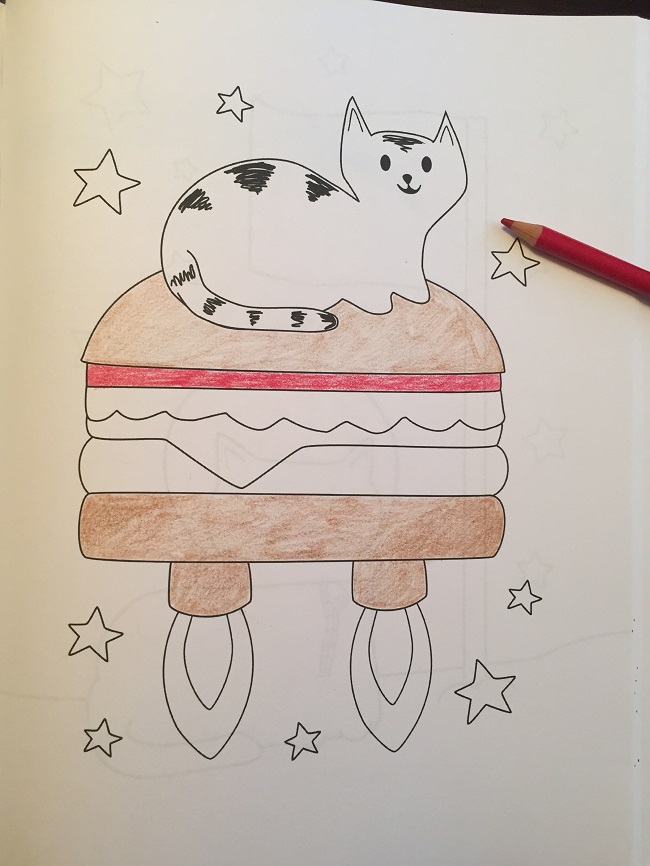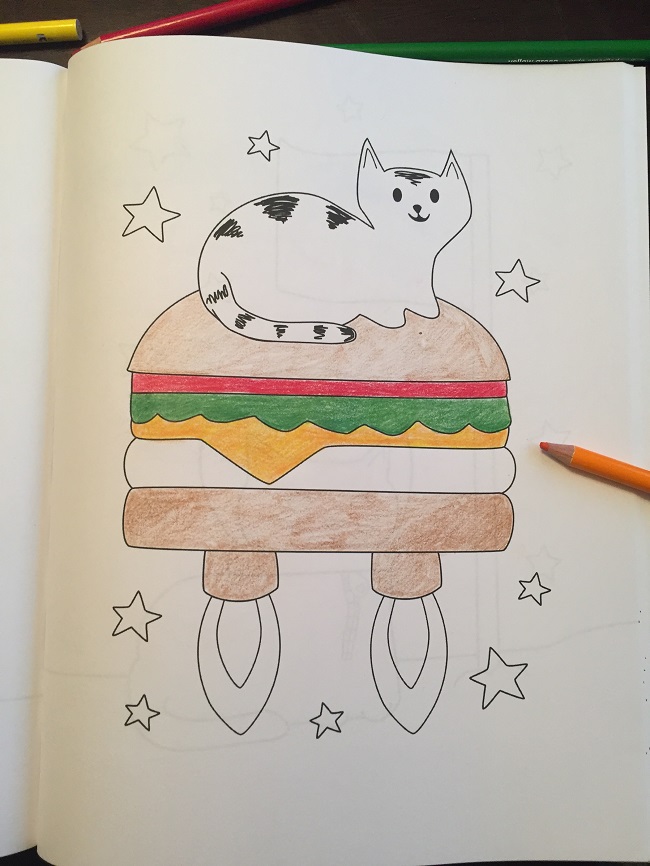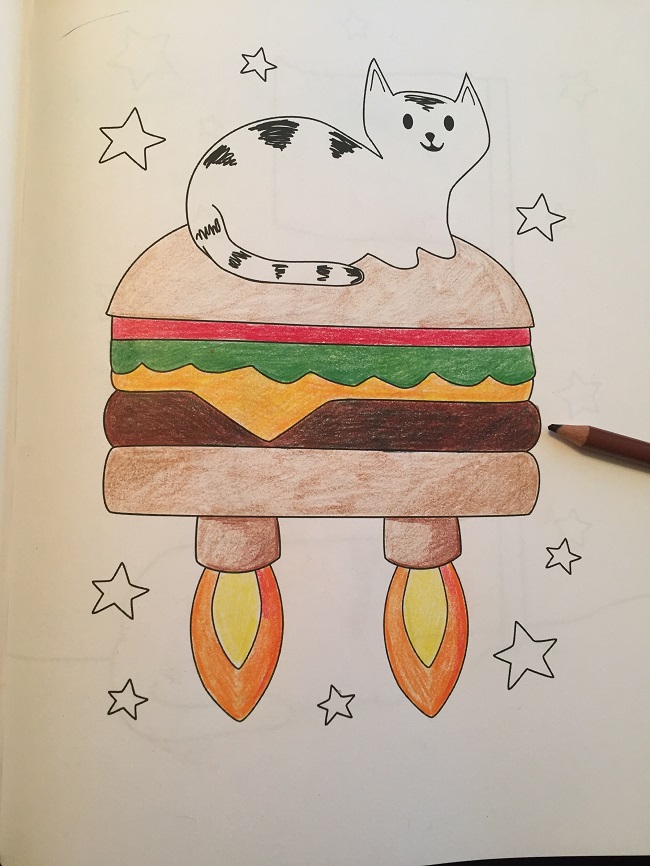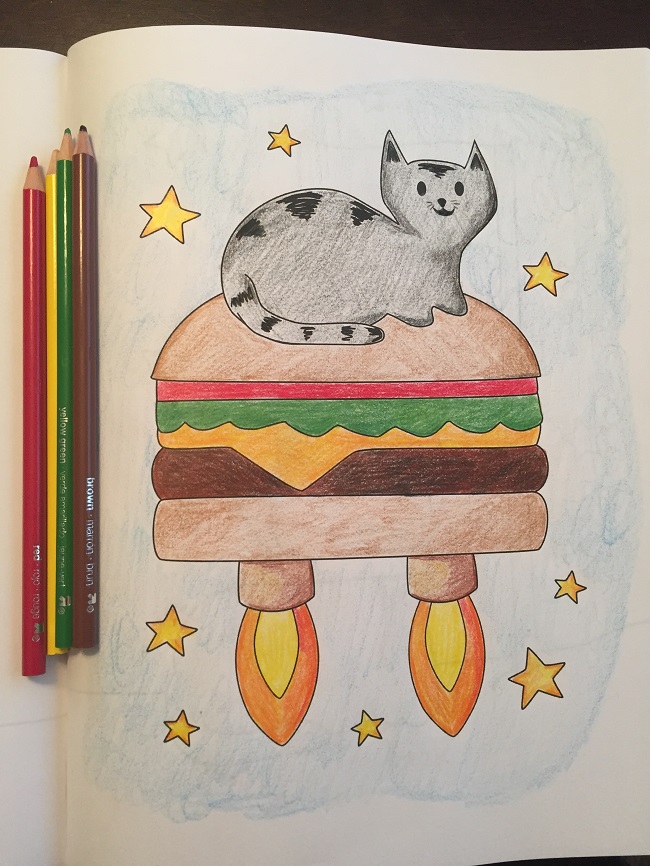 And here's the final product. The cheeseburger rocket cat is one of my favorite pages from the book.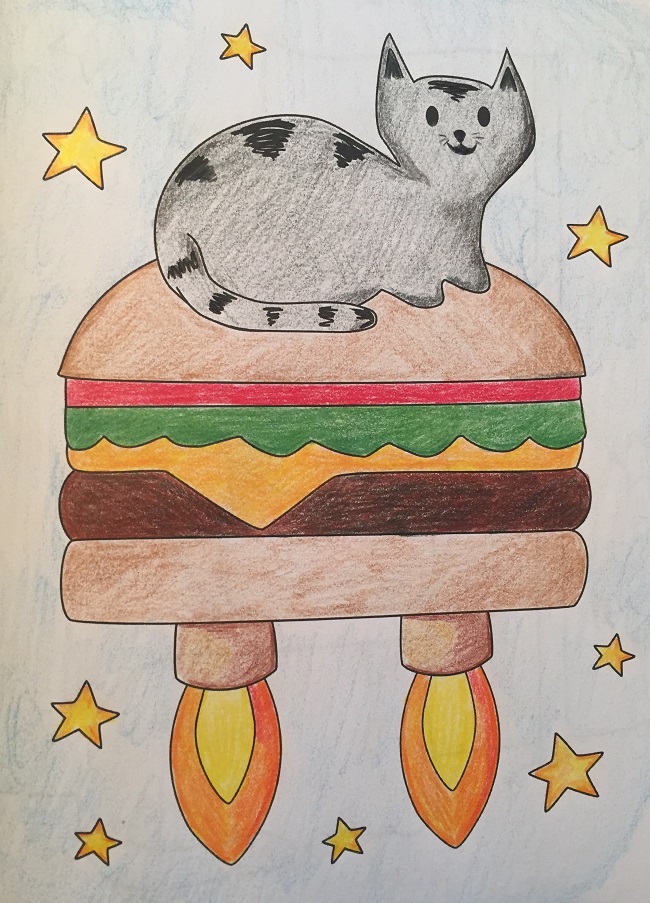 Cats in Space is for younger kids, but there are a few pages with finer detail that can appeal to any age.
Here is one last drawing using color crayons of a cat holding the world like a ball of yarn. The coloring book has 30 full pages total with a couple other bonus pages including a poem and test page to try out your colors.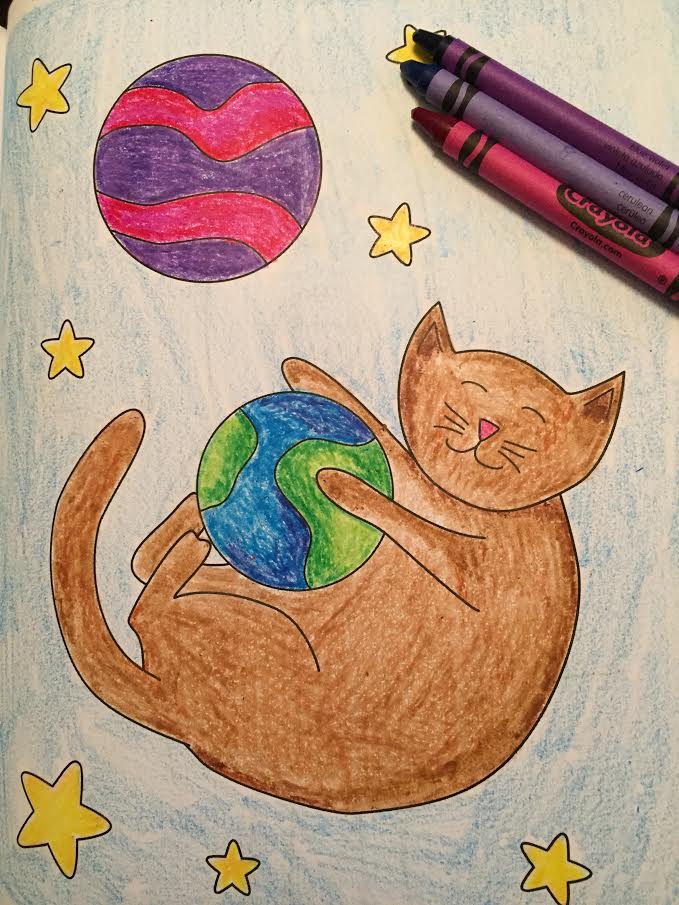 The great thing about having a coloring book with cats and planets, is there are so many choices in colors to make. Black, white, gray, tuxedo, striped, spotted, orange, and calico are just some of the choices you could make when coloring in cats. Or, you could think outside the box and make a purple cat, rainbow cat, or one with spiral markings. The point of coloring books is to use your imagination, creativity, and have fun!