A new addition to the writing prompt library is here: 100 Zombie Writing Prompts.
This was a fun prompt book to write. The prompts came to me almost easier than the science fiction and fantasy ones. This fact made me realize how much I enjoy writing about zombies!
What does that mean?
Well, there will probably be a zombie short story or novel coming in the future.
In the mean time, here is the cover reveal for 100 Zombie Writing Prompts.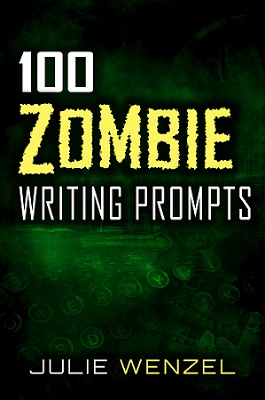 This cover mimics the other prompt covers, but with a green overlay.
While making this cover, I had a bit of a catastrophe.
Somehow, my original Photoshop file for my book covers was corrupted or deleted off my computer. The shortcut still existed.  It still appeared to exist in the recent files within Photoshop. I spent a couple hours trying to recover my original file.
I finally had to surrender and start over.
Through this experience, I learned to make sure I have multiple copies of important files just in case.
Here is a screenshot of my work in progress, attempting to recover my original design.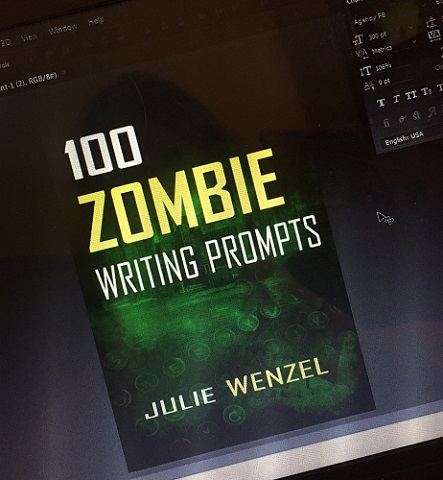 Comparing the final version to my work in progress, you can see I added a jagged edge to the word Zombie at the end.
100 Zombie Writing Prompts is available for pre-order and will release September 26th, 2016.  Order the e-book today!