100 Zombie Writing Prompts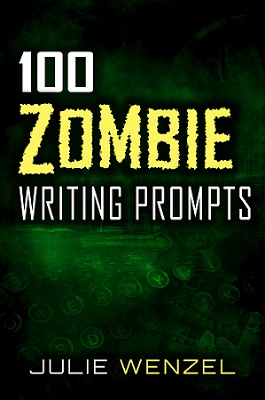 Zombie prompts to inspire your writing!
This book contains over 100 prompts featuring zombies and the apocalypse. Three bonus prompts at the end of the book, making it 103 prompts total!
A few ways you can use this book:
Zombie or Halloween themed party games
Daily writing exercises to keep your writing sharp
Inspire and enhance your own personal projects
Example prompts from the book:
1. A presidential candidate turns into a zombie half ways through his campaign. Because he was likely to win, his political party does not want to reveal that he has turned. Write about how they keep his change a secret and how they continue his campaign.
2. While shark cage diving in Australia, you are suddenly surrounded by a dozen zombies underwater. What happens next?
3. After a man's mistress turns into a zombie, he locks her up in a cage in his shed in order to hide her from his wife. What happens when the wife finds out?